Trumbull House Bed & Breakfast offers sumptuous breakfasts, served at whatever time each guest requests. We provide a sign-up sheet every afternoon so that each guest can indicate when he/she would like breakfast served the following morning. Typically serving times range from 6:30 am to 10:00 am, but guests with needs outside that range are almost always accommodated.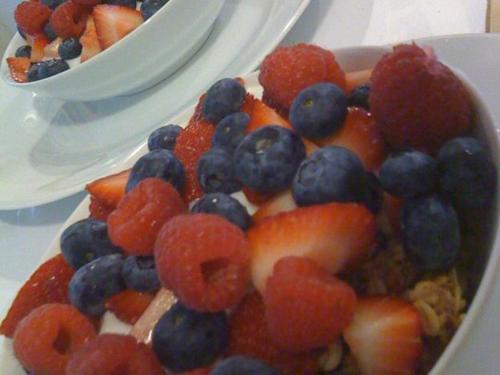 Breakfast begins with a serving of fresh fruit. The selection varies seasonally depending upon what is ripe and lush, and local produce is used whenever possible. Popular selections include golden fresh pineapple with raspberries, grapefruit sections with strawberries, honeydew with lime and a slice of proscuitto, sautéed nectarines, and lusciously ripe cantaloupe with fresh strawberries and blueberries. [list] [/list]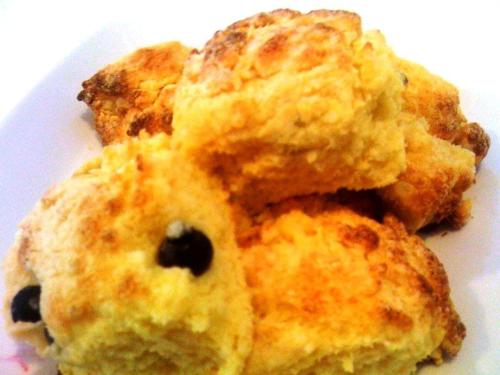 Every morning we bake fresh muffins, scones or coffee cakes. Our incredible blueberry scones are far and away the most popular, followed by sour cream muffins with jam inside, coconut/banana muffins, raisin bran muffins, fruit-filled sour cream, and blueberry coffeecake. Stay for several days and you'll enjoy something different each morning...unless you request a repeat!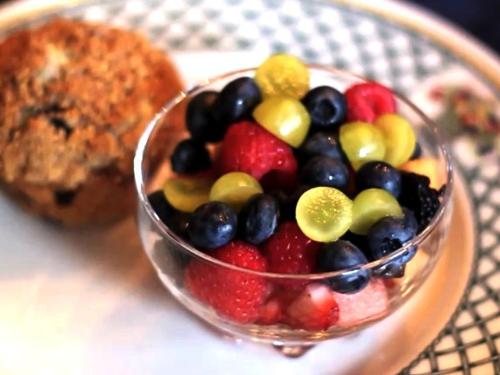 We provide a menu of choices for your entrée. Our eggs are completely organic and the freshest you'll find. They're delivered daily from Muscle in Your Arm Farm, just a mile up the road. Sometimes the eggs arrive so fresh that the shells are still warm! And, we recycle by sending our kitchen scraps back to the farm. The farmer reports that the chickens absolutely love Trumbull House leftovers and lay extra delicious eggs because of their superior diet! All of our egg dishes are served with 12-grain organic toast on the side plus bacon if you wish. On weekends we often offer Vermont maple sausages as well. Beverages include Tropicana's fresh orange juice, Starbucks "Café Verona" coffee, a wide assortment of teas, and Hershey's hot chocolate. [list] [/list]